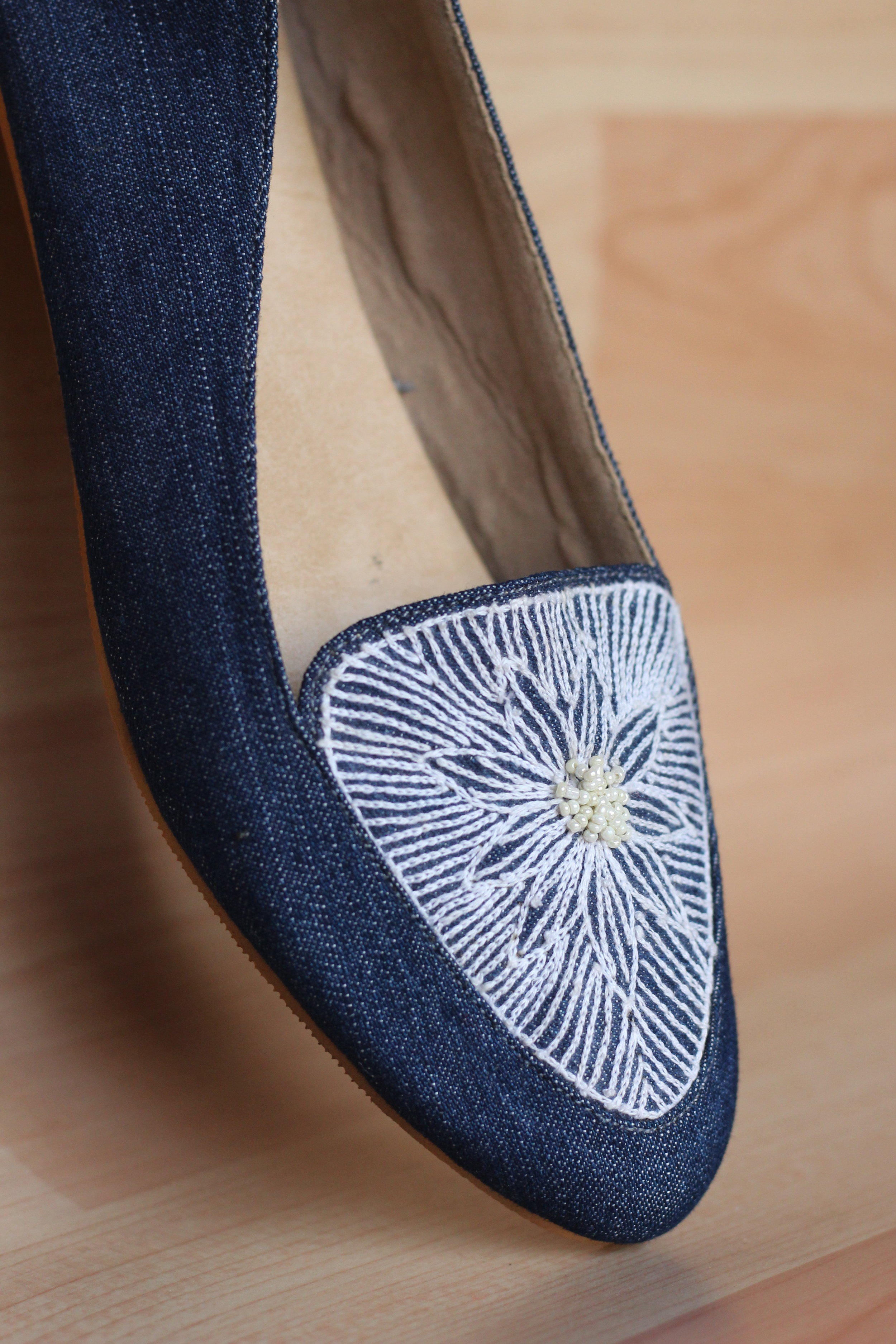 Taking inspiration from lilies, the pair is embroidered in white cotton thread and beads for ladies who has garden in her eyes, where roses and white lilies flow
For styling simple and elegant looks this one is definitely a keeper. Fly Birdie Fly!
Bright and cheerful like walking in a garden on a summer evening, these ballerinas will surely make your casual evening dates memorable.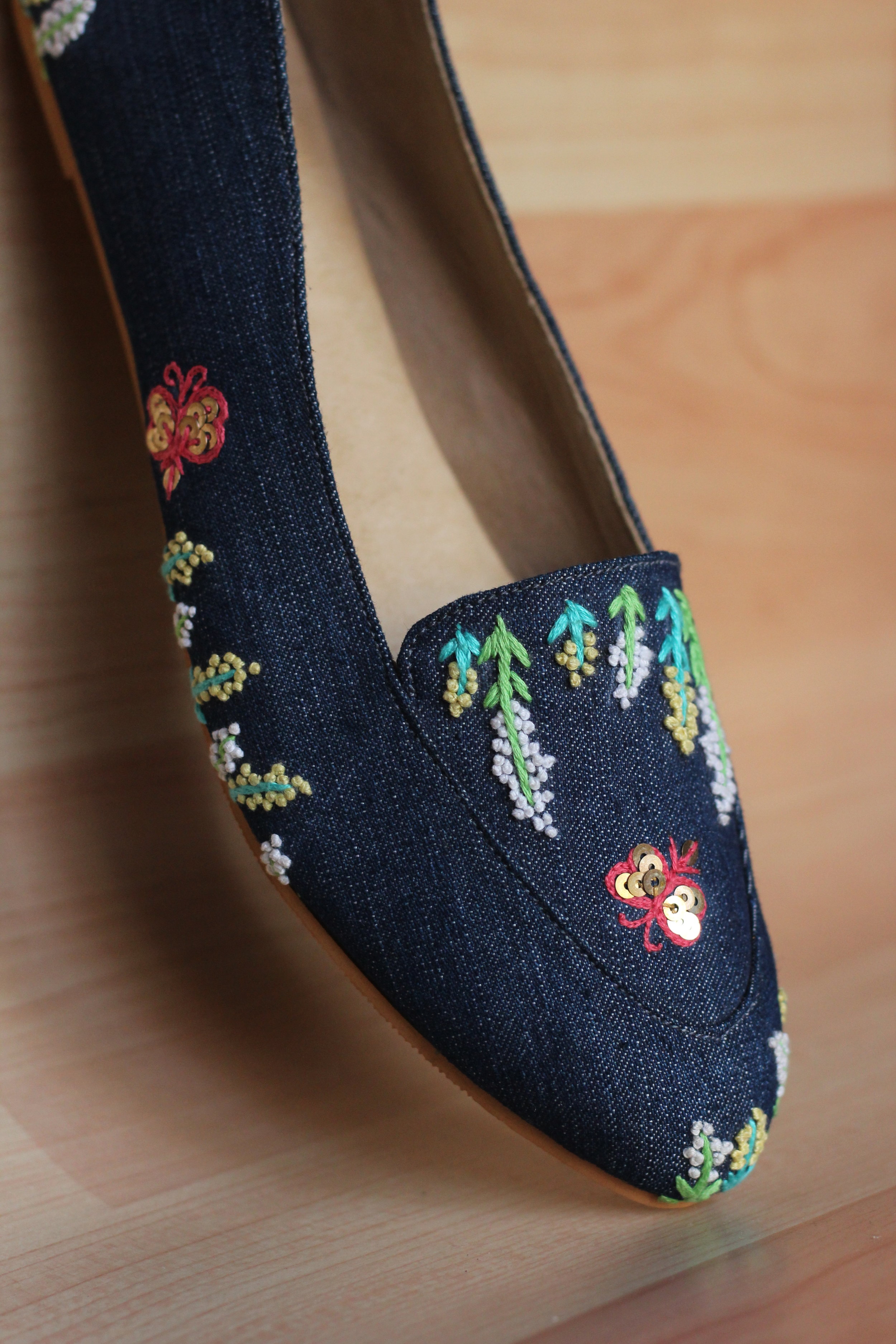 The butterfly effect on these shoes will lead to series of compliments fluttering your way!
It's okay to be a little obsessed with shoes and ones with blooming flowers on denim base makes it a perfect pair.
Like a snowdrop flower these pretty ballerinas are perfect for the lady who spells elegance and subtleness