Loafers
We have designed this collection for ladies, who put comfort first. With casual denim wear, to tasseled ones and even intricately embroidered pairs, we have covered it all .
Like the twinkling stars in the dark sky, on a breezy night, our loafers will be easy and breezy on your feet. These loafers are feather light and will treat your delicate feet just right!
The beautiful fern leaves embroidered in soft colours will soothe your eyes and calm you down as you take your day off from work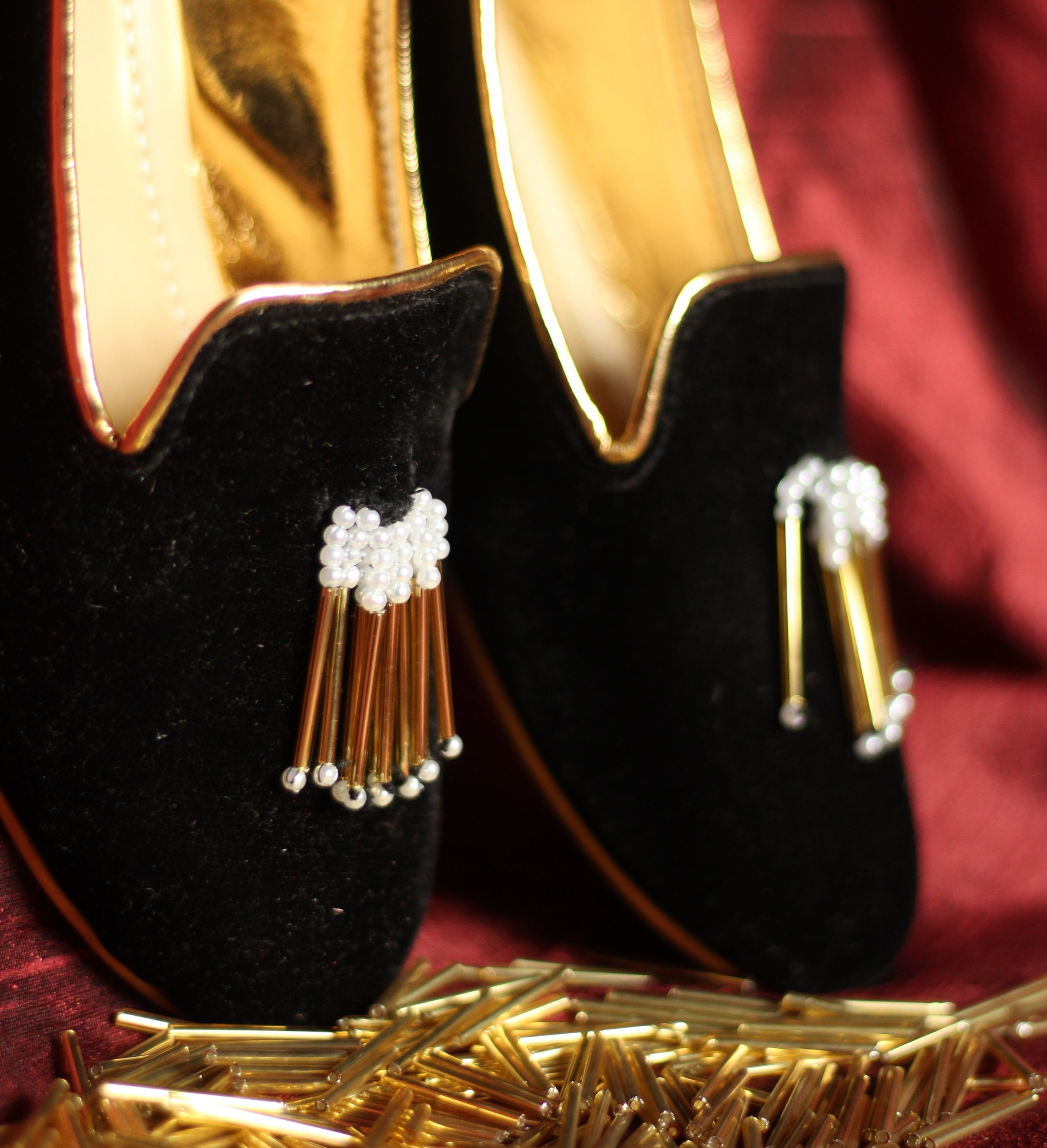 Our black beauty loafers will dance when you dance and will always help you keep the best foot forward in vogue!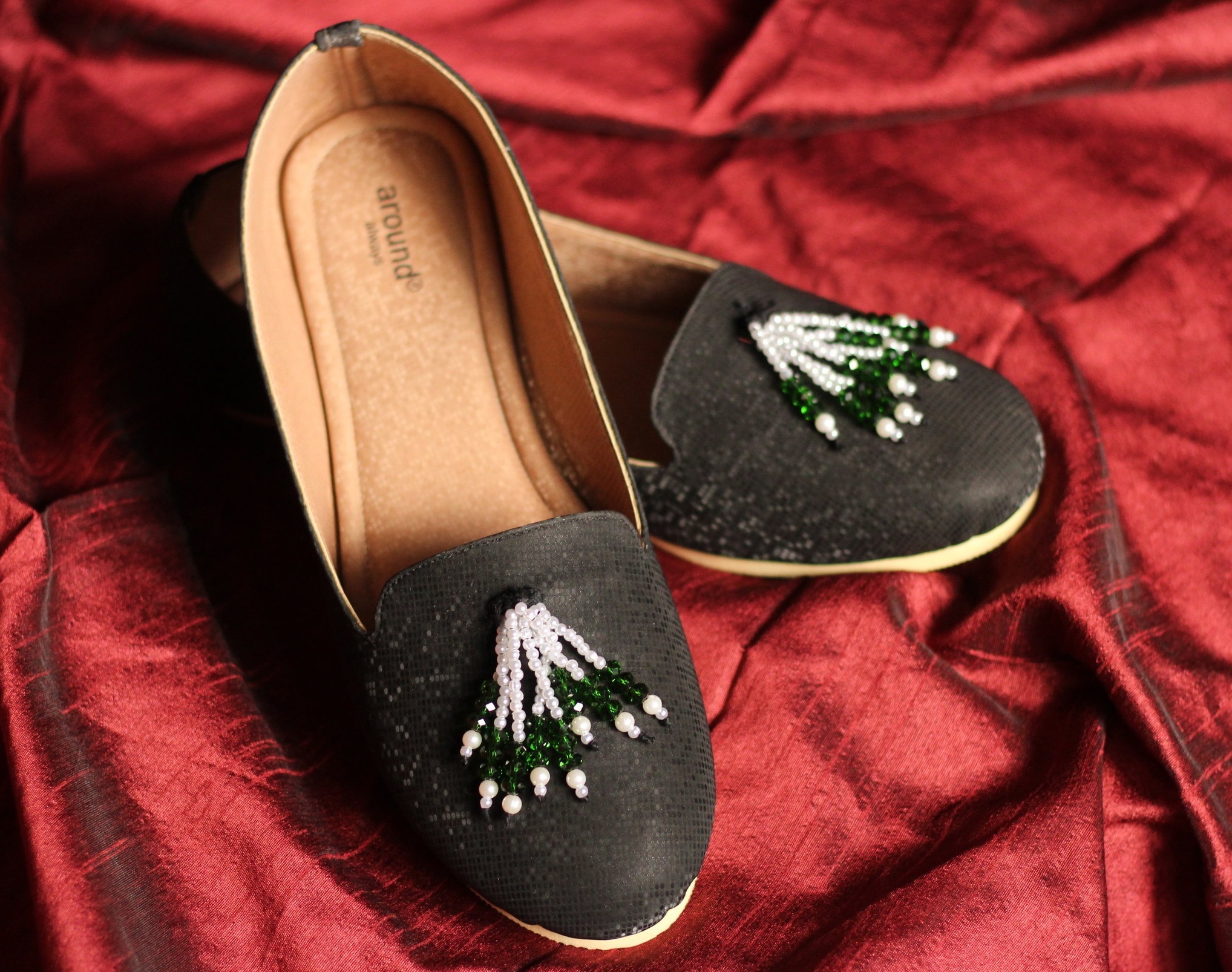 We know you always wanted to own those green eyes that your man would fall for. Well, there are some things we can't control, while others we still can!
The French couple represents the epitome of romance and these loafers with french knot roses will set pace for the journey you are about to begin!
Shoes are the finishing touch on any outfit and the red and orange hues on this one add the right element for any dress you plan to wear!
A contemporary portrayal of the classic black and golden brocade fabric on a simple loafer design, for sheer elegance!
A necklace of roses is all it takes to bring out class with subtlety. This pair underlines the beauty that lies within all of us, waiting to shine!
The luxurious feel of velvet teamed with the vivacious white lends your feet the charm it always craved for!
It takes two to tango! Here, we present a perfectly coordinated pair with just that.. And the lovely leaves to complete the look!
A royal bird embodied through royal gota patti work is sure to make you feel regal on any given day.. So ladies, hold on to the grace, because it will take you places!