Using age old zardozi techniques along with aari embroidery and sequins we create this luxurious piece for you!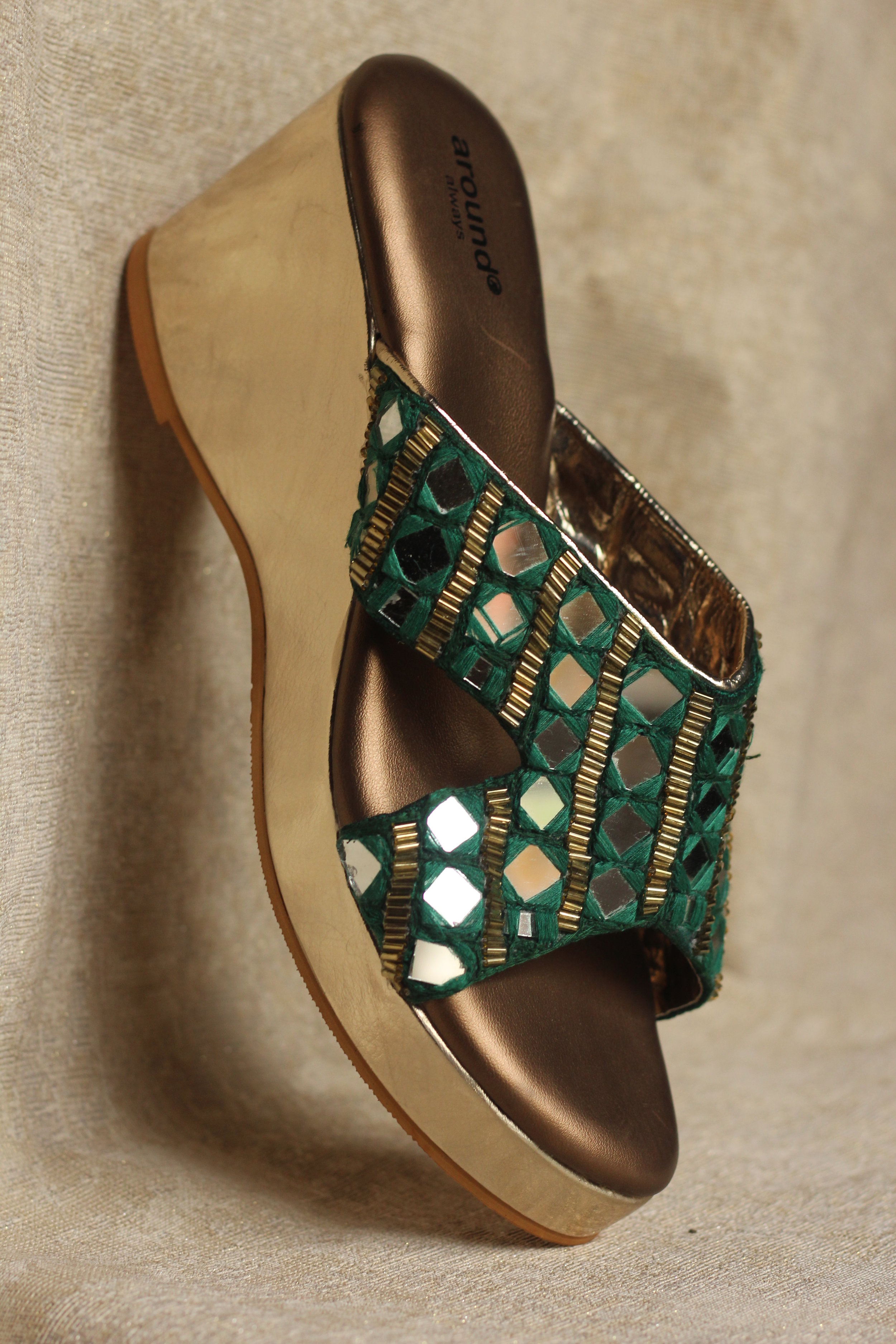 The perfect combination of bling and beauty, this pair will ensure you shine bright on your most important days

Zardozi with sequins in the perfect colour, makes it a perfect pair for the perfect bride
Monochromatic colour scheme, with highlights of red and sequence of sequins makes this stunner a sure go for all your western attire.
Antique and gold makes this piece a classic. You can team it with Western, Indo-western or Indian and it'll surely be your feet's best friend
Like moons and stars, roses and poetry, heart and soul, we too have a perfect pair for you perfect day. Golden and silver roses on a black base bring the bling!!